Septic systems are installed in roughly one out of every four homes in the United States, and they are especially common in rural areas that do not have municipal sewer service. A septic system, as opposed to pumping waste through sewer mains to a central sewage treatment facility, pumps solid and liquid waste from the house into a drain field and underground septic tank. Learn more about septic tank pump out in Malaysia here.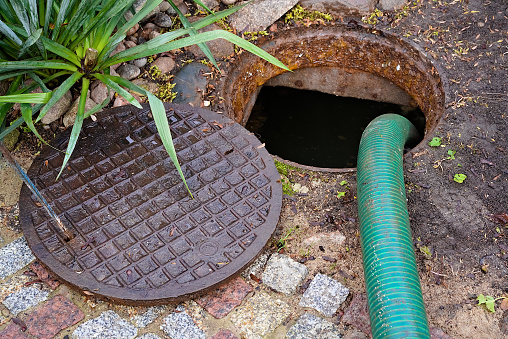 How does a septic system work?
All water and wastes carried by that water flow down the home's drain system and through one main sewer pipe to the septic tank in a traditional septic system. The flow of wastewater can be as simple as gravity or as aided by an electric pump. The septic tank holds the waste long enough for the solids to settle to the bottom while the oil, grease, and liquids, later known as scum, will float to the top. When the tank is full, the liquids on top of the scum flow into a series of porous pipes that lead to a drain field prepared with gravel and other aggregates to help disperse the liquid waste.
Anatomy of a septic tank
Septic tank is a watertight container made of concrete, fiberglass, or polyethylene that is buried in the ground near the house. It has an inlet pipe through which all waste from the home's sewer pipe enters the tank and an outlet pipe through which liquids flow to the drain field. The tank's top is buried slightly below the soil's surface, invisible except for one or two inspection tubes and a manhole cover used to pump sludge from the tank when necessary.
When do you have to pump out your septic tank?
The EPA recommends inspecting a septic tank every two to three years, with mechanical pumping required every three to five years to empty the tank. 1 Pumping may be required annually for systems that are undersized or see a lot of use. Some systems have electrical float switches, pumps, or mechanical components that require more frequent inspections, usually once a year.
Pumping is the process of removing sludge from the septic tank's bottom, and it must be done before the sludge accumulates to the point where it blocks the outlet pipe through which liquids flow into the drain field. The frequency with which this must be done is determined by several factors: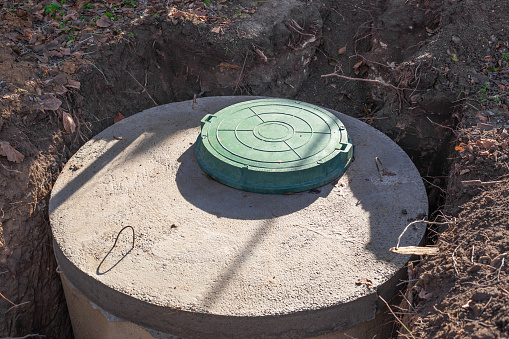 Size of household: Larger households generate more waste, which causes the septic tank to fill up faster.
How much wastewater is generated: The sheer volume of wastewater flowing into the septic tank can influence how quickly it fills.
The volume of solids in the wastewater: Households with multiple toilets or who use garbage disposals frequently tend to fill up the septic tank faster.
Larger septic tanks can hold more solid sludge and thus require less frequent pumping.
There are methods for estimating when you should have your tank pumped. As an example, a typical four-bedroom house may have a 1,200 to 1,500 gallon tank, and with a family of four, you should expect to have the tank pumped every 3 to 5 years under normal conditions.