Your business can collect payments from customers and keep track of sales with a POS system. Depending on whether you sell online or you have a physical store or shop, or both, the arrangement can operate in a variety of ways. The cash register in your store is also considered a point-of-sale system. As for POS hardware, it is basically a combination between both hardware and software that does a lot more than just process sales and returns. POS systems are essential for any business, from scanning products at the point of sale to tracking inventory and labour costs.
Types of POS Hardware
Of course, there is a variety of POS system hardware used by most business owners. These are the common POS system hardware that could be used in a business:
Cash register
The most important machine out of all is a cash register. It is like a life-saver, especially for the cashier. It's also referred to as a cash register or a point-of-sale machine. This machine is mostly used to record sales transactions and print receipts.
Touchscreen monitor
This is another option for a cash register. It takes less space since it is smaller and more convenient. Tablets and iPads are commonly used and it is a lot easier than using a cash register. However, both hardware is a good investment for you. It is up to you if you want to use one of them or even both of them for your business.
Cash drawer
Well, without a cash drawer, what is the point of a cash register? Cash drawer, as the name, is used to store the money, and even receipts and every single penny you obtained for the day. A cash drawer is like a soulmate to the cash register and is considered significant.
Barcode scanner
This is not your usual temperature scanner, it is a POS barcode scanner. A hand-held wand scanner connected via cable to the main POS unit is the most prevalent type of POS barcode system. The wand detects the barcode by reflecting the pattern onto a light-sensitive charge-coupled device (CCD) or photoelectric cells by flashing a red LED light on it.
Credit card reader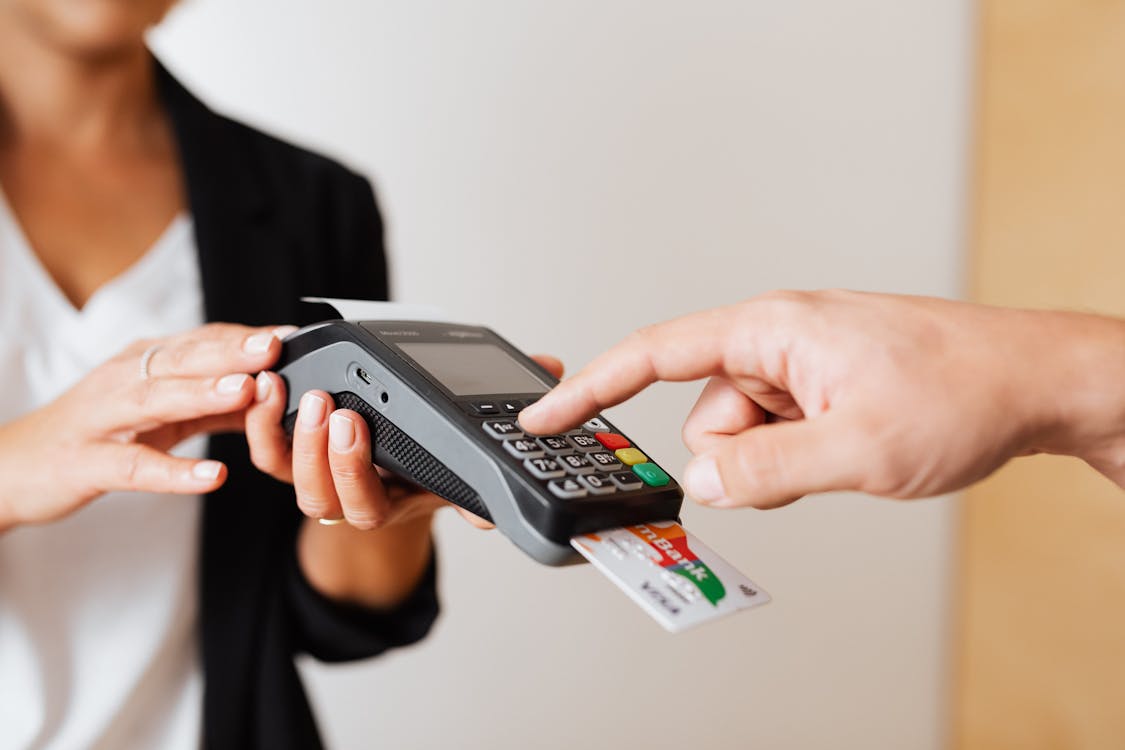 Living in the 21st century, most of us prefer using a credit card or debit card rather than having to carry cash. It is a lot safer than carrying a huge amount of money in your bag or pocket. You can see this machine almost everywhere in the city and even in some villages. Credit card readers work by taking data from a customer's credit or debit card, sending it to the payment processor, and receiving data from the customer's bank in return. The transaction is approved if the card reader identifies available funds.
Receipt printer
Whether you have paid using a card or using cash, there would be a receipt given to you if you request it. Obviously, this is such important hardware that should be present on any business premises. It's used to print receipts and credit card slips in retail, food and beverages, and service-type enterprises. This makes it easier for both you and your customers to keep track of their purchases.
Well, if you are new to the business, you might be interested in learning more about point of sale hardware malaysia. That is all for our post today. Anyway, good luck in running your business!
.